Bird eye view over the world
Safe and reliable drone services
Dronnair is an innovative startup company which provides high quality Unmanned Aerial Surveys services. It is powered by a multiskilled, highly qualified team with extensive experience in field operations. As the company strives to offer the best quality services to its customers, Dronnair's team pays special attention to quality control and safety issues. Therefore, the company has a solid track record for quality control and SORA (Special Operations Risk Assessment). The company has all EASA certifications and is allowed to fly in Finland, Sweden and Norway.
Although Dronnair's has extensive experience in the mining sector, where is a well-known supplier of UAV powered geophysical measurements, drone-based services are  more and more used in  other domains like agriculture, construction, forestry, environmental monitoring. Therefore the company is able to offer a wide range of drone services:
Low-altitude UAV geophysical magnetic prospecting.
RGB Mapping (Landscape Height Maps, Enhanced Visibility Land Features, Accurate measurements i.e Volume and Area).
Thermal and Infrared Imaging.
Creative Aerial Content (3D Environment Models, Aerial Photography and Videography).
Aerial Inspection 
Building inspections
Industrial facilities inspections
Specialized Drone Trainingto
Safe and reliable drone services
Dronnair has a fleet of customized VTOL drones which are suitable for a wide variety of applications. 
Over 2 hours of flight time
Simultaneous use of 2-3 drones
1000 line km capacity in a single day
Ability to follow various terrain
Suitable for rural and urban missions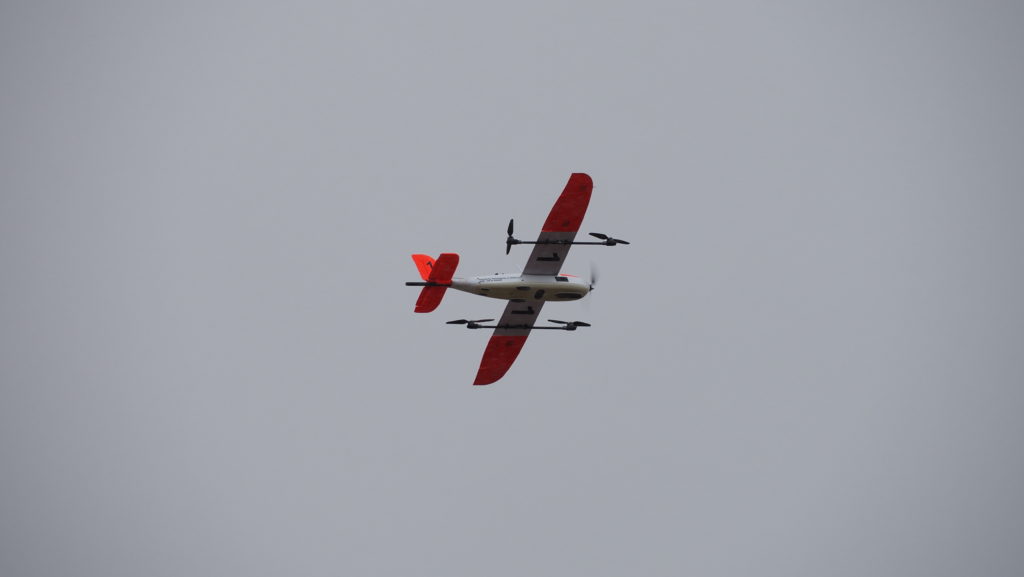 TEKNOLOGIANTIE 18, 90590 OULU, 
MOBILE: +358 40 6290400, 
INFO@DRONNAIR.FI